In the Church of Jesus Christ of Latter-day Saints, we are asked to serve and extended specific callings from our leaders. In October three new apostles were called by the prophet, Thomas S. Monson, to serve as special witnesses of Christ. Over the last couple months I have enjoyed repeatedly returning to
listen to their messages
. Each expressed in word and through their countenance a feeling of humility (almost a degree of shock in some cases). And then each bore powerful witnesses of Jesus Christ that have been sent to all the world.
Elder Stevenson described his call and then shared this impression he received as he agonized over his inadequacies: "focus not on what I can't do but rather on what I can do."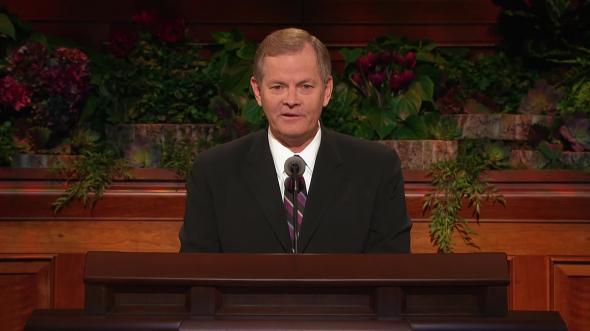 "focus not on what I can't do but rather on what I can do."
When we receive a new call (and sometimes when we've had a calling for a while), it's easy to run over and over in our minds the things we can't do. We feel unqualified because we lack certain abilities. Our calling may take a lot of time and we miss the things we used to do during that time. Maybe we miss the close association we had with other members in our previous calling. Maybe we miss attending a meeting that we no longer go to.
I've felt all of these things at one time or other. Tonight, as I listened again to Elder Stevenson's counsel, I feel a renewed desire to change my focus. Focus on what I can do. I think that's the way to greater happiness and faith.
Want to join me?
As a Primary Music Leader:
I can sing my favorite Primary songs
I can teach small children and older children (and even adults too, though sometimes they don't realize they're being included in the lesson ;)
I can see bright smiles on young faces as we sing and move and joyfully discuss gospel principles
I can help set a tone that will invite the Holy Ghost to Primary
I can get to know many families in our ward through their children
I can be all of the children's teacher
I can hear them as they call out "Hi! Sis. Machado!" each Sunday
I can encourage other adults as they teach children
I can seek the Holy Ghost to be my constant companion
I can sing songs with the children that they will remember for the rest of their lives
I can hone my teaching skills
I can bear witness of Jesus Christ
I can bear witness of Heavenly Father's love for us
I can feel the Holy Ghost when we sing eternal truths (which comes so readily to the call of these small-bodied, spiritual giants)